OVER 1,000,000 Dive bars sold
LIVE fast...DIET YUM ! ! !



---
---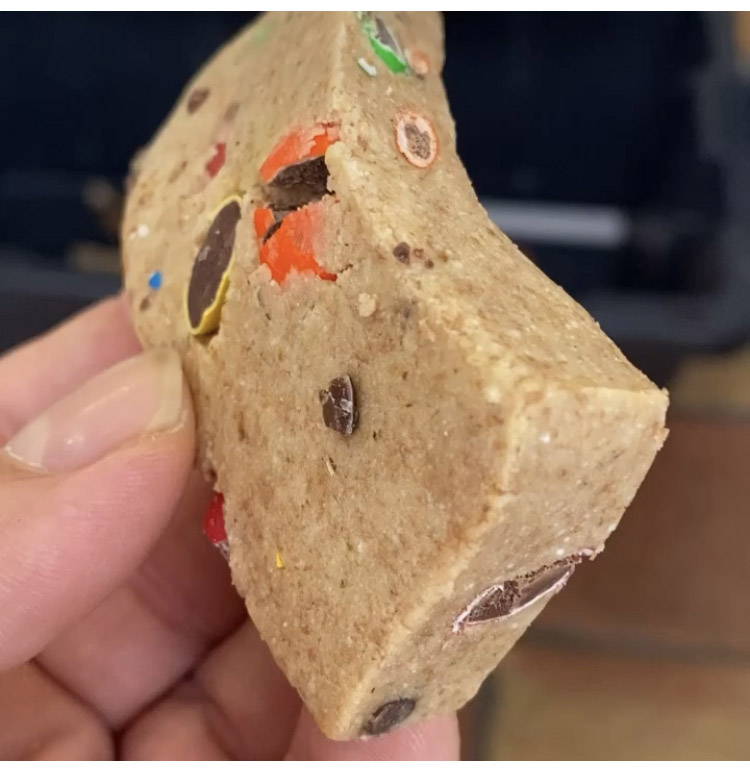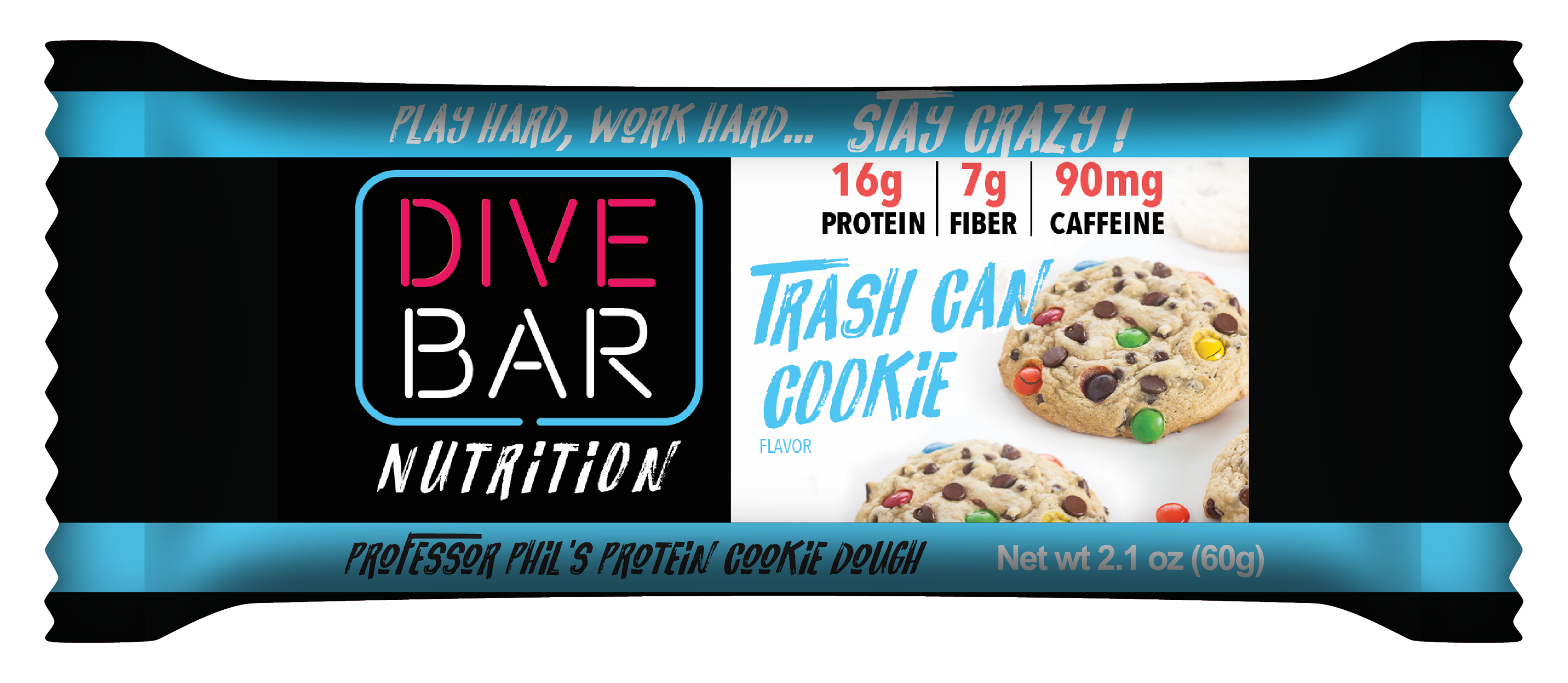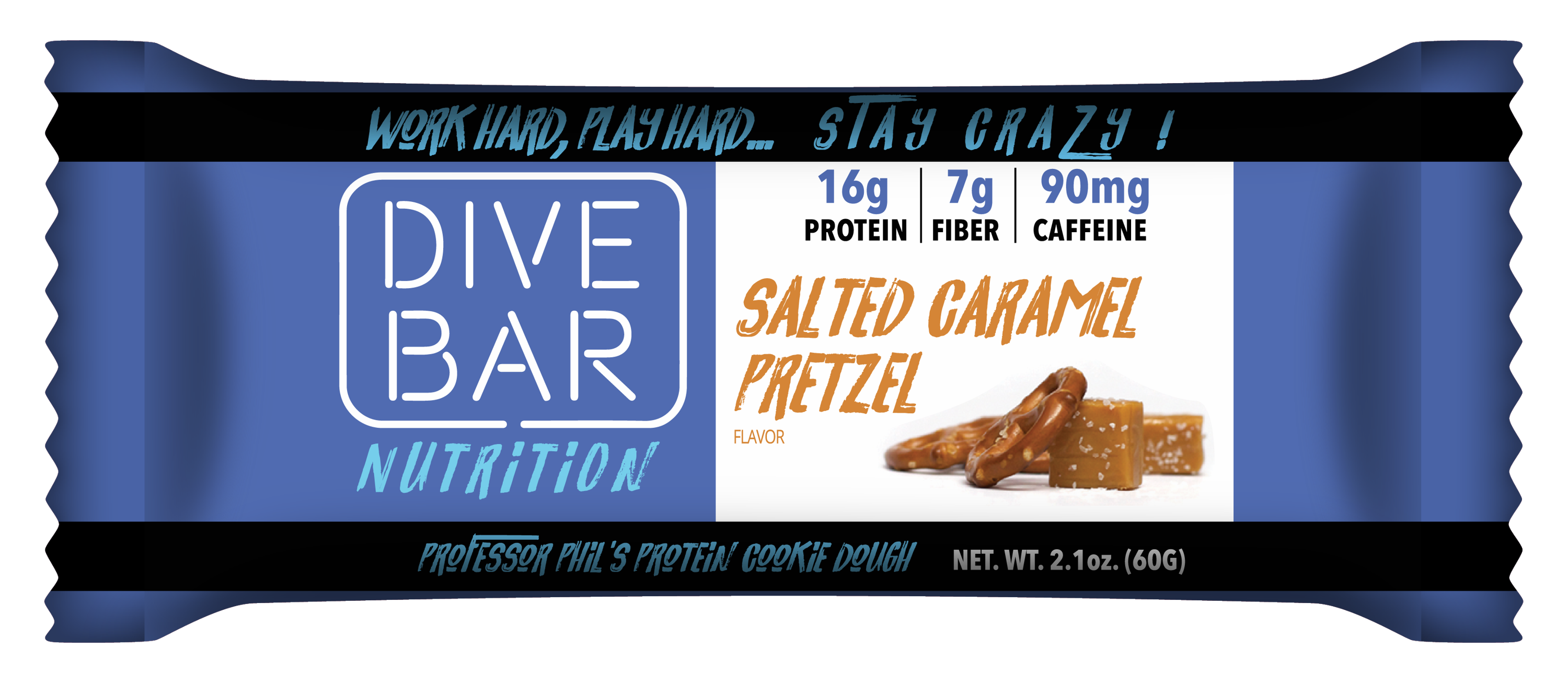 Stay in the game... stay crazy !
Tired of being tired? Are you a high performing athlete? A high performance mom? Maybe you just need a boost to get you through that final 4pm stretch in the office. Try the best tasting protein energy bar NOW!
Professor designed, student approved. Why mess around!?!?!
We'll send 1 Trash Can Cookie, 1 Salted Caramel pretzel, and 1 Divorce Cake
(flavors of Dive Bar energy bars, not actual cookies, pretzels, and cakes - silly!).
Dive Bars are caffeinated like a 12 ounce cup of coffee. Eat your caffeine for a smooth delayed release (Minis are 45-50%)
Dive Bars have taurine, the common ingredient in top energy drinks, to improve circulation and mind-muscle connection.
We use natural ingredients like nut butters, real chocolate, stevia, and brown rice syrup. The other guys taste fake ...we don't fake the funk!
Each Dive Bar contains about 16 grams protein, 7 grams fiber, and 25 carbs. About 180 cal, 5 smart points.
Contains caffeine, wheat, whey, soy ,and peanut or almond products.
---
One coupon/sample pack per new customer, one per household. Offer good for new customers within the USA. Existing customers please check email for super awesome sale and coupon that will be valid on all kinds of yummy Dive Bars. You the Dive Barmy!
Thank you for your support!
We know you work hard for your money. We believe in our product and the data reflects just how good Dive Bars are. We have a return rate of less than 1% but if you don't love your bars, we'll take them back and refund your purchase!
We keep everything in house which means we don't sit around waiting for a week of orders to build up. We ship 96% of orders the very next business day. We know you want your stuff, complete with tracking numbers, and we got you covered.
We have partnered with Paypal, Amazon Payments, and Stripe - the global leader in web commerce - so that your purchase is protected with the best web security technology available.